Healthy Fajita Stuffed Chicken is a quick and easy dinner that your whole family will love!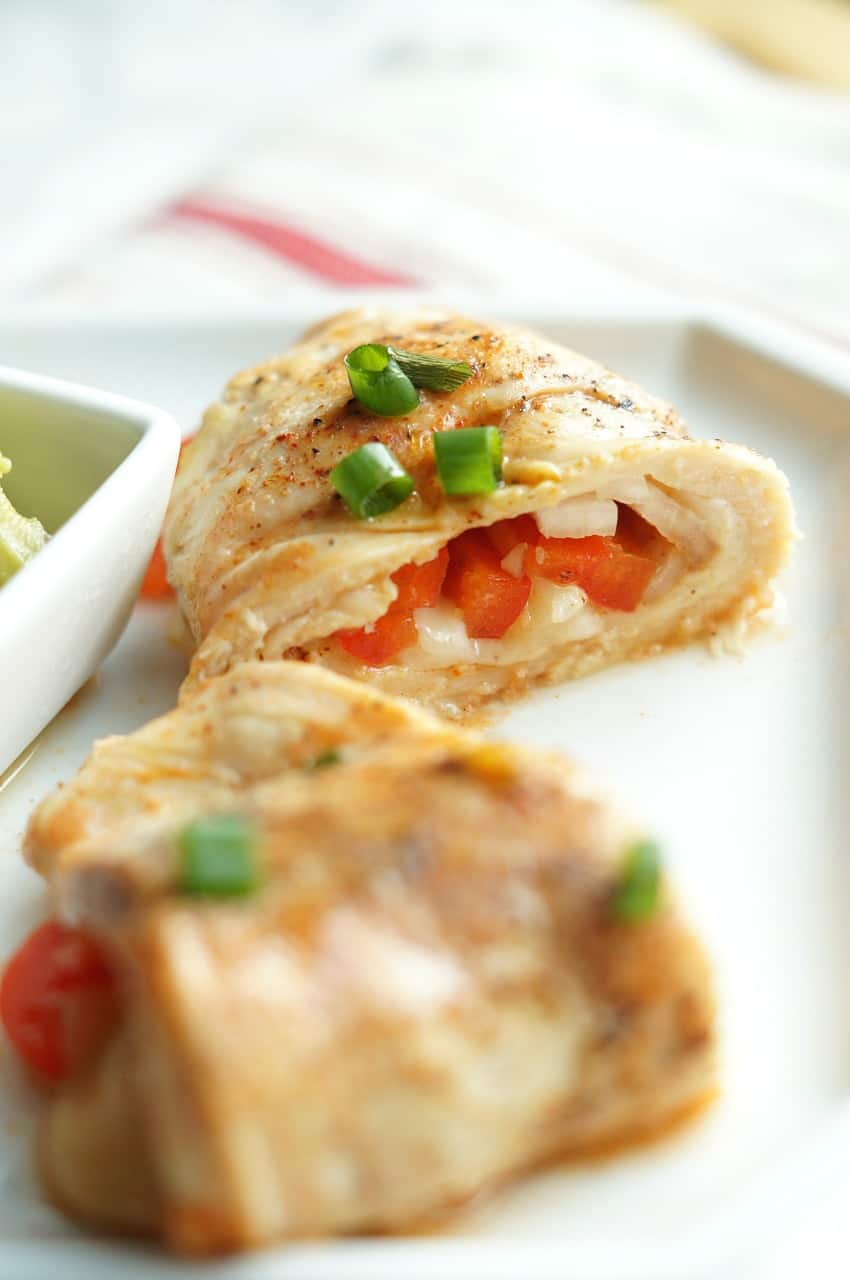 Chicken can be so boring. I cook it so often and try to do new things with it, but sometimes it feels like you can only do so much with it. Chicken can be so boring and plain, but it is are so quick and easy for a weeknight. These Healthy Fajita Stuffed Chicken Breasts fit the bill for a great, weeknight Mexican inspired dinner. Easy, healthy, and not just your plain ol' regular chicken breast.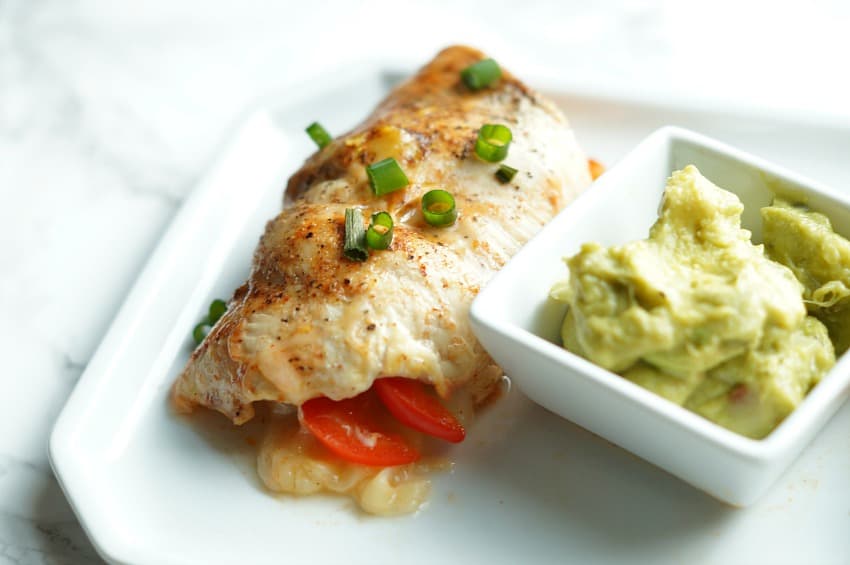 We love Mexican and Tex-Mex recipes in our house. They are usually quick to cook and are always crowd pleasers! I love to make a batch of slow cooker salsa chicken burrito bowls whenever I know we will be short on time around dinner. These Fajita Stuffed Chicken breasts are even quicker! I was able to prep the ingredients in about five minutes, and since the breasts are so thin, they cook in less than 15! I stuffed them with our favorite fajita fixings, onions and red peppers, a chuck of Monterey jack cheese, and then topped them with some store bought enchilada sauce. You could definitely make a homemade sauce, but I love the jarred variety for when I am trying to get dinner on the table quickly. You could even skip the sauce and just top with salsa, but I love the smokiness the enchilada sauce adds.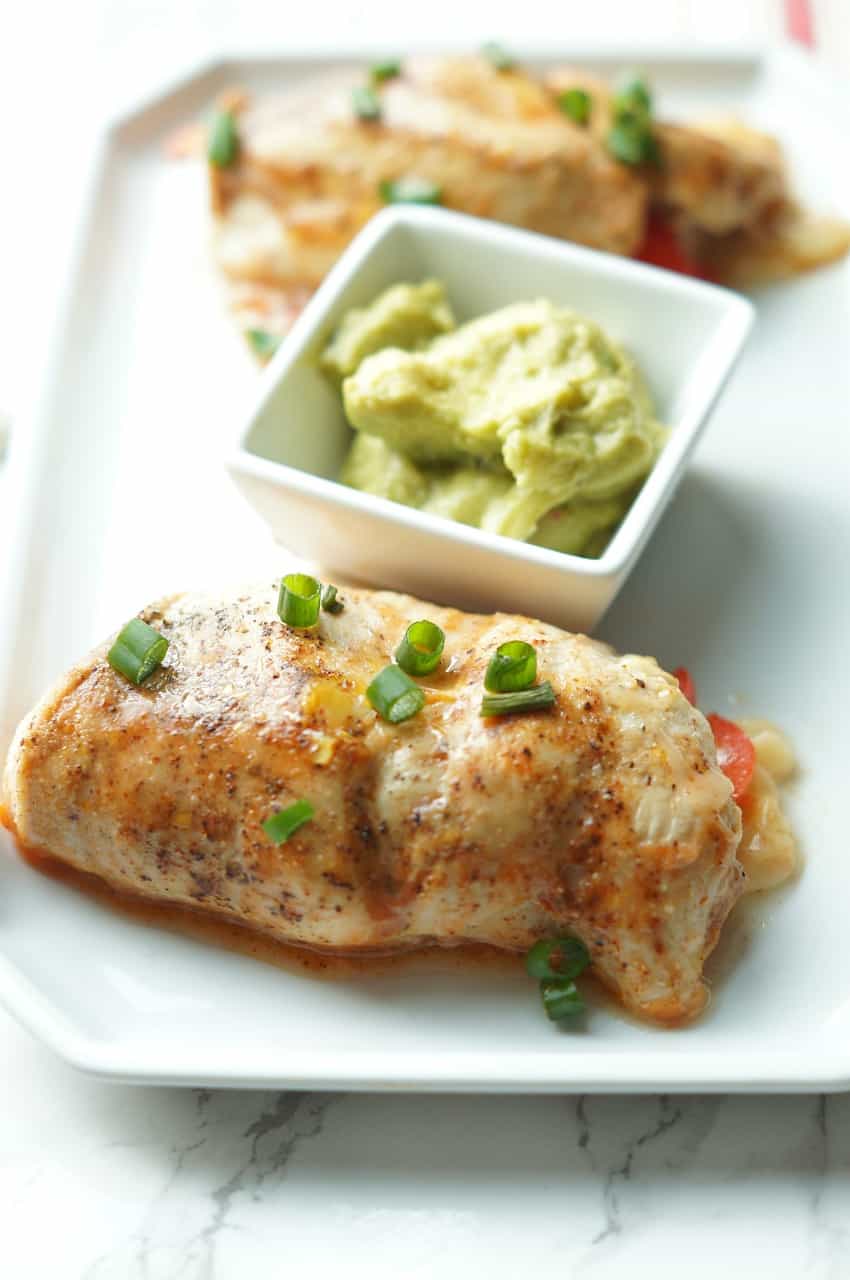 The cheese is the best part of these chicken breasts. It melts out and is so ooey gooey and delicious. You only need a little bit of cheese for these, so the healthy factor stays intact!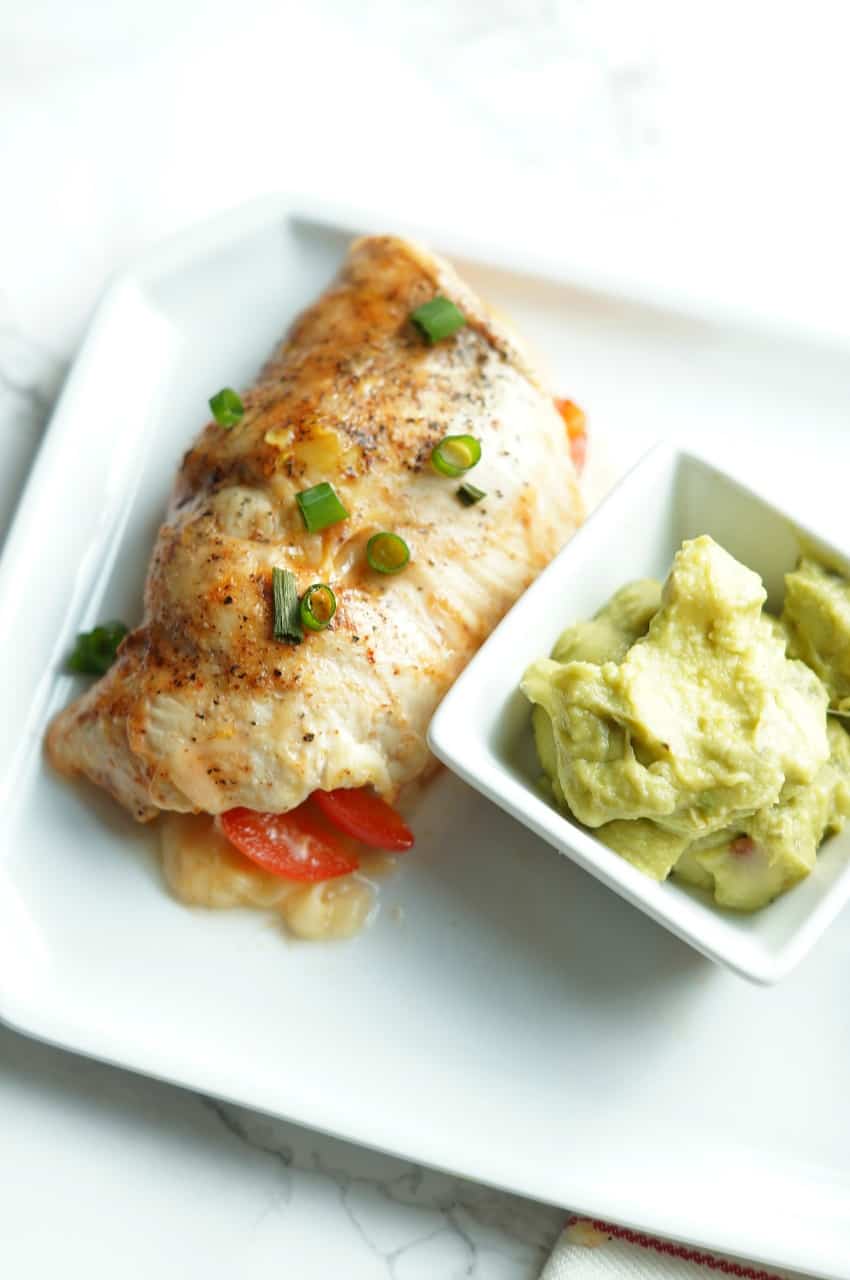 Looking for a healthy Mexican inspired meal? These Healthy Fajita Stuffed Chicken Breasts will be sure to find a place on your table again and again!