Warm cozy blankets and perfect hair dryers, comfy black leggings, and gray silk pillowcases…These are a few of my favorite things!
Happy Black Friday everyone! I hope you had a beautiful Thanksgiving with your loved ones and now you are ready to shop! If you know me in real life, then you know that Black Friday is one of my favorite days of the year, if not my most favorite! I LOVE to shop, online, in person, wherever, I just love it.
I know so many people hate on Black Friday because of the consumerism, but what I love about it is that everyone is out and about, putting thought into gifts for their loved ones, and generally, having a great time! Gone are the days of people punching each other for tvs, and now I see large groups of women out having fun spending time together and picking up some great gifts along the way.
Speaking of great gifts, some of my blogging bffs and I are all sharing our favorite things for 2019. I buy a lot of stuff throughout the year, so it was hard to narrow down, but I think I ended up with a great list! Any of these items would make a fantastic gift for the lady in your life.
Check out my Amazon Favorites from this year
My Favorite Amazon Finds for February
Favorite Amazon Finds March Edition
Favorite Amazon Finds June Edition
Amazon Finds Summer Essentials Edition
On to My Favorite Things 2019 Edition!
I have wanted a weighted blanket for ages. I have terrible anxiety and am not a great sleeper. I have troubles falling asleep and then staying asleep. One night I was so frustrated because I kept tossing and turning, so I grabbed my phone and ordered a few weighted blankets in the middle of the night! After trying a few, this cooling weighted blanket from YNM was the obvious winner. I love the silky fabric that stays cool to the touch. I have heard many people complain that they can't use their weighted blanket because they get too hot, but this one doesn't increase my temperature at all, and I am a hot sleeper! You can purchase a cover for it, but I like it as is. I actually ordered it heavier than they suggested and I am happy that I did!
Another sleep necessity, I purchased this silk pillowcase early on in the year and can't believe I ever lived without it! Again, it stays cool while sleeping and it helps prevent wrinkles and keeps your hair looking less tousled, which is essential if you are like me and don't like washing your hair. Recently I went on a quick weekend getaway and used the hotel supplied pillow case and woke up with lines all over my face and that's when I realized that that never happens with my silk one at home! I can hop out of bed and immediately start make up if needed!
I absolutely hate the feeling of chapped lips and am always looking for the best treatment to keep them soft. I discovered this overnight lip mask earlier in the year and now it is a crucial part of my bed time routine. It goes on smoothly and you wake up to super moisturized lips! My husband even loves putting this on before bed! It is a must have for sure. I linked this to Amazon, but you can also find it at Sephora!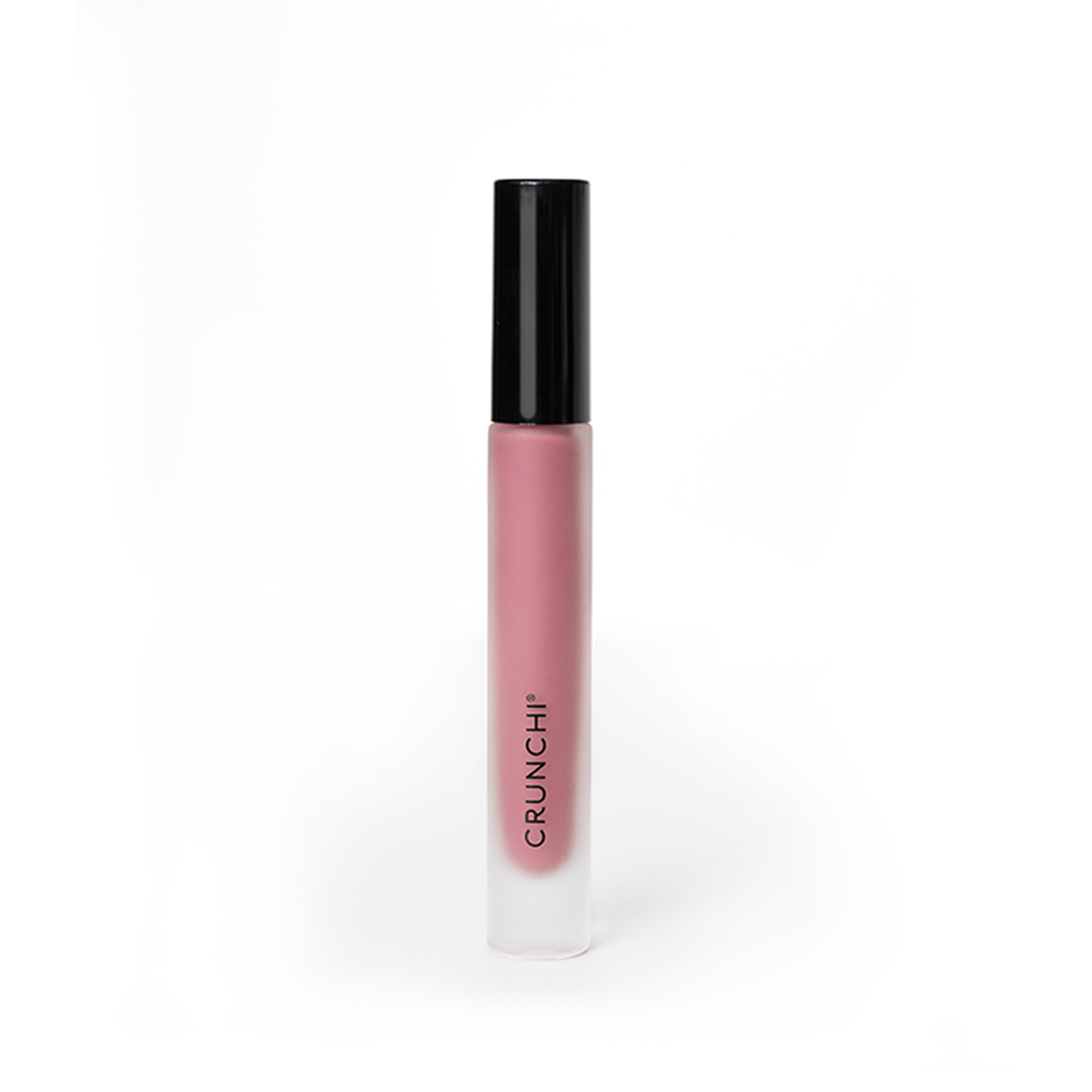 You will always find a variety of Crunchi lip glosses in my purse, but Ella is my favorite everyday color. You know that I love Crunchi because it is toxin-free but this lip gloss is amazing even without the clean beauty benefits! This lip gloss actually moisurizes your lips while you wear it and has great staying power. Ella is a beautifully light pink shade that looks good on so many people.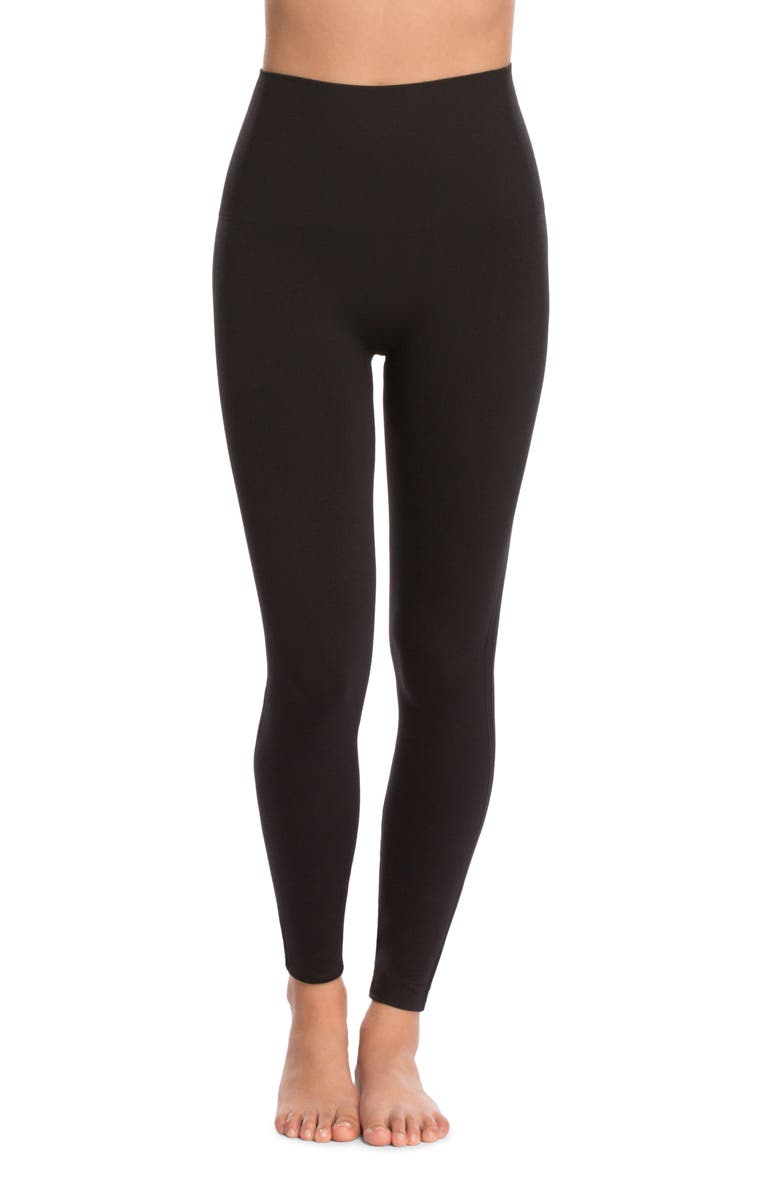 I know these are pricey but stick with me, these black leggings are amazing. They have the compression powder of spanx, but are so comfortable. They are a thicker ponte knit fabric and have an integral seam along the side. You can rock them with sneakers or with tunics and they don't stretch out. They are definitely not see through and you will get years of wear out of them. They are well worth the investment.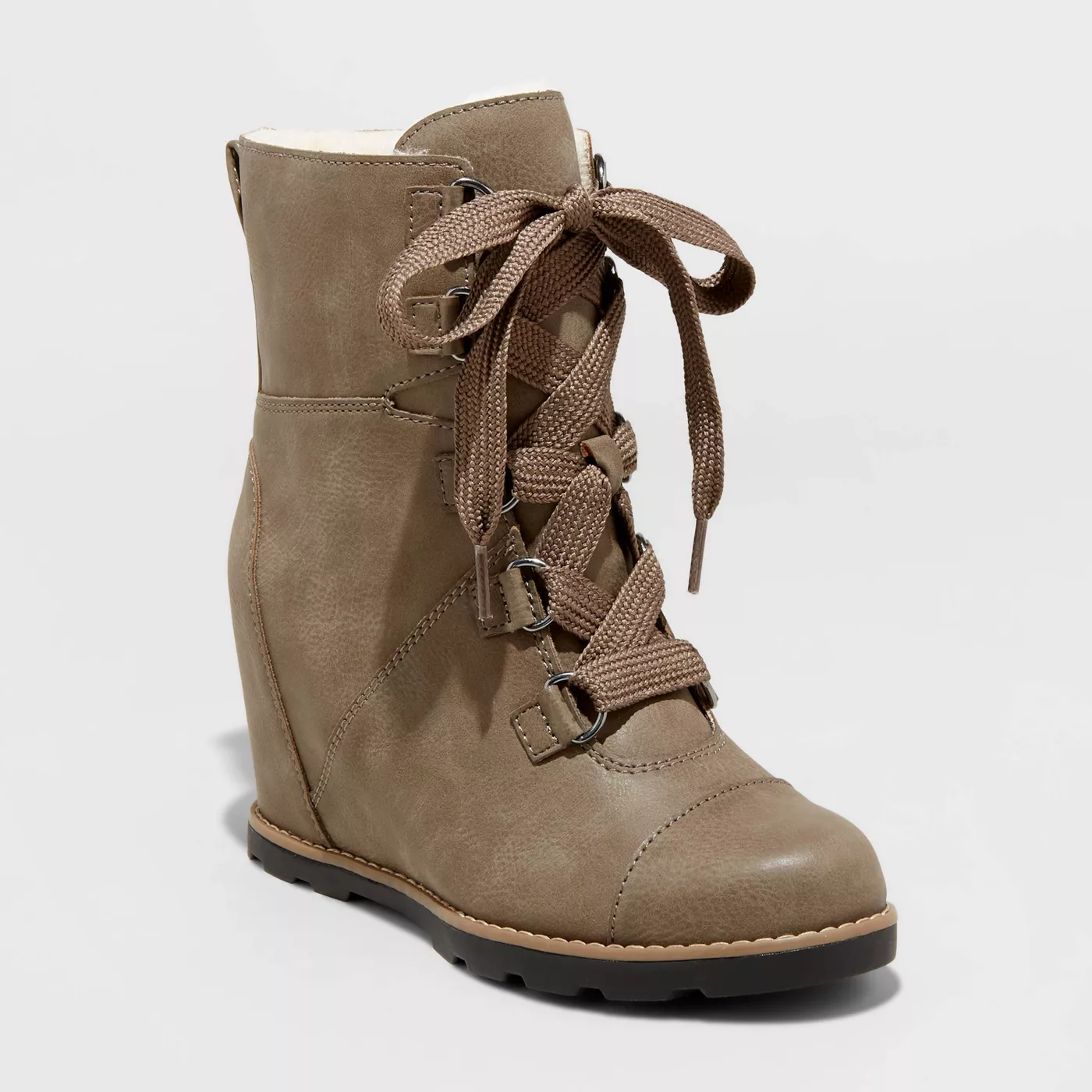 I have been considering a pair of Sorel boots for a while now, but when I saw these adorable boots pop up on Target, I knew they would be a great substitute. Since they are nearly 1/4 the price of Sorels, the quality will obviously not be the same, but they are super comfortable and seem really well made! They are great for snowy days when you still want to look cute!
7. Straightening Brush Hair Dryer
I have talked about this Revlon One Step Dryer many times, but it is just so good that I have to keep telling people about it! I have all but eliminated the use of my straightening iron and this brush makes me look like I  just stepped out of the salon! It gives a great blow out and makes your hair feel so smooth and full of body.
I had been using the same floral case for years but recently got this adorable plaid case from Casely and love it. I have seen so many of the same cases lately and wanted something unique. Casely has so many amazing cases to choose from and they are so lightweight, while still offering great protection!
9. The Ordinary Hyaluronic Acid 
Want the ultimate skin care product? Hyaluronic Acid has so many skin care benefits and it has made an amazing difference in my skin. The best thing about the Ordinary products (I have a lot of them!) is that they are a no fuss branding company and sell their products very inexpensively! You seriously have to check out the prices! I think these products work better than the super expensive ones! This is not sponsored, The Ordinary has no idea who I am! Pick it up at Sephora or Amazon.
I know that a vacuum doesn't seem like a glamorous thing to share, but this cordless vacuum is just awesome. It keeps a charge for a while, is so maneuverable, and cleans so well. I don't dread pulling out the vacuum anymore! I purchased the one with two batteries so I can switch them out when one dies.
The Friday lock is something that I have wanted for such a long time! Being able to open and lock the door with my phone is seriously such a game changer. It makes getting in the door with gaggles of kids and groceries so much easier! The install process took minutes and then you just download the app on your phone or you can use it with an Apple HomeKit. While a bit of an investment, this lock is seriously worth its weight in gold for convenience!
Check out all my friends favorite things, too!

Green With Decor – My favorite things 2019
White Cottage Home & Living – My favorite things 2019
2 Bees in a Pod – Our favorite things 2019