I love Disney and I love food, so I am so excited to share The Best Magic Kingdom Restaurants. Based on our own personal experiences and lots of research, I have narrowed down the top Magic Kingdom restaurants where you will definitely want to eat while at the most magical place on Earth!
Wondering what the best Magic Kingdom restaurants are? I am sharing our favorite places to eat in Magic Kingdom at the Walt Disney World Resort! 
Dining at Disney is so fun and one of my absolute favorite parts of the trip! Food is important to me when traveling (I am a food blogger after all!) and food is even more important in Disney. You spend long hours in the park and definitely need the fuel to keep you going! So many people have told me that they didn't plan well and ended up eating burgers and fries their entire trip, which seriously hurts my heart. Disney is a treasure trove of amazing food and such a great place to try new things! Make sure to catch what I think is the best restaurant at Magic Kingdom!
Looking for some Disney recipes to make at home? Check out this list of Disney Copy Cat Recipes!
Planning a trip to Disney with Toddlers? Check out my tips and tricks for traveling to Disney with Young Kids!
Today I am sharing all about dining at Disney and am going to focus on the best Magic Kingdom restaurants. I will do the other parks separately! I am going to focus on our favorites and you won't see many burgers and fries type places on this list because I rather eat food that's unique to Disney! If you are looking for something simpler, know that there are lots of other super casual options, like Cosmic Ray's or The Lunching Pad.
Are Disney Dining Plans Worth It? 
One of your very first steps when planning a Disney vacation is to decide whether you are going to buy a Disney dining plan or not. I recommend a dining plan, but if you are trying to save money, you could skip it. I don't like to worry about keeping track of what we are spending on vacation, so the dining plan makes it so easy to just purchase our food and go! I don't want to spend time at each restaurant trying to decide what is the cheapest option or what we can split, so for us, the dining plan works because you can order whatever you like, no matter the cost! I much rather eat a steak then a burger 🙂
When should you make reservations for Disney World restaurants? 
You can make reservations at Disney restaurants 180 days out and while this may seem crazy, it isn't! You honestly need to get up exactly at 6 am on the 180th day out and make your reservations if you want to eat at some of the highly coveted restaurants! 
What is the difference between Quick Service and Table Service Restaurants at Disney World? 
If you are new to Disney, let me quickly explain the "lingo." There are Quick Service Restaurants, which don't require reservations (with a few exceptions) and are more of a fast food atmosphere where you order and then take your food and sit down. This is your cheaper option. There are table service restaurants, which are more expensive and more like a traditional restaurant where you sit down and receive a menu and are waited on. There are also plenty of snacks and if you are on the dining plan, these are a great option! Look for this image to know if its a snack credit! 
Best Restaurants Magic Kingdom 
Where to eat Breakfast at Magic Kingdom
There aren't a ton of breakfast options at Magic Kingdom but there are some good ones! This is not an exhaustive list but just some of the most popular and convenient. I will share my favorite option after each list! 
Be Our Guest– Quick Service but you NEED reservations!
Amazing French food, hectic atmosphere but worth it! If you are a Beauty and the Beast Fan, you do not want to skip this restaurant! 
Sleepy Hollow-Quick Service
Belgian waffles, beautiful, quiet location with a view of the castle. They have belgium waffles with fruit, plain, or with fried chicken! They are all great!
Starbucks-Quick Service
Regular Starbucks drinks and breakfast sandwiches, convenient location on your way in on Main Street
Casey's Corner-Quick Service
Breakfast sandwiches and donuts, great location at the end of Main Street
Cinderella's Royal Table-Character Meal Table Service
Upscale dining in the castle, absolutely must make reservations ASAP! A great experience for little kids!
The Crystal Palace-Character Meal Table Service
Winnie the Pooh Character Breakfast with a buffet with a lot of different choices. Great for picky eaters because there is a big variety!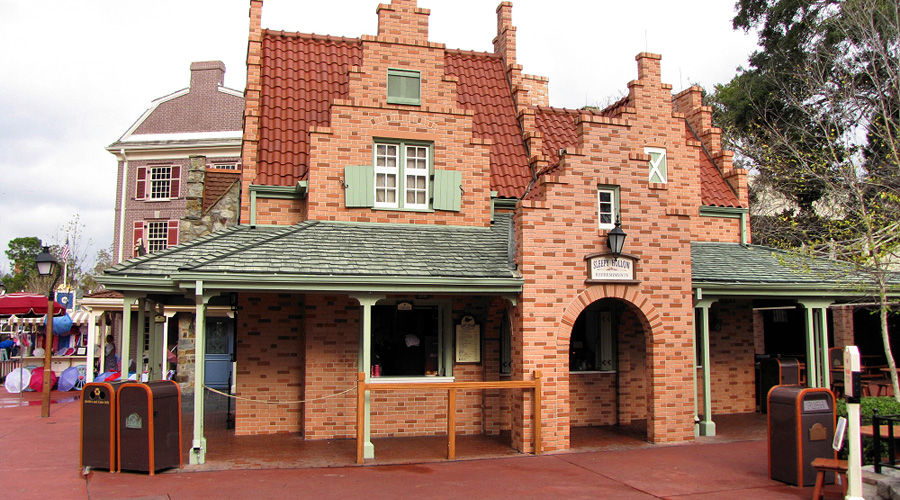 Verdict: My favorite is Sleepy Hollow for delicious belgian waffle sandwiches or waffles topped with fresh strawberries. The seating is outdoors and has a beautiful view of the castle! It is a great stop on your way to New Fantasyland first thing in the morning! Honorable Mention: The Crystal Palace has rave reviews, but since my kiddos aren't into Winnie the Pooh, we haven't done it! Be Our Guest is great too, but I would save that reservation for lunch time!
Where to Eat Lunch and Dinner at Magic Kingdom
There are a ton of lunch and dinner options at Magic Kingdom. It can be so hard deciding where to eat at Magic Kingdom because of all the great (and some just mediocre) choices! Again, I will share a few of the standouts, this is not a complete list! 
Be Our Guest– Quick Service but NEED reservations for lunch, Table Service for dinner
Amazing French food, with lots of great options for kids. This is by far one of the best quick service restaurants at Magic Kingdom. 
Pinocchio's Village Haus– Quick Service
Flatbreads, chicken, pastas, salads. Located above It's A Small World, so has a nice atmosphere and your kids can watch the boats go by. Get's very busy at lunch time, but has very kid-friendly foods. 
The Friar's Nook– Quick Service
Hot dogs, macaroni and cheese, loaded tots, ice cream and drinks. Has a lot of outdoor seating and a great convenient location by the Carousel. Note: I had looked forward to trying this macaroni and cheese for a long time. I didn't love it as much as I expected, but other people still rave about it, so maybe I had a disappointing batch! 
Columbia Harbor House– Quick Service
Shrimp, salads, sandwiches, and fish, has a great lobster roll sandwich. It can get crowded at lunch time and is also on the afternoon parade route, so you want to plan around that! 
Peco Bill's– Quick Service
Tacos and Mexican style food, get the churros and chocolate for dessert! If you like big portions of food, this is a great choice! If you aren't a Mexican food fan, this is not the best place to eat for you!
Cinderella's Royal Table-Table Service
Upscale dining, need to make reservations at exactly 180 days! This is a great experience for little girls and is definitely a must do at least once!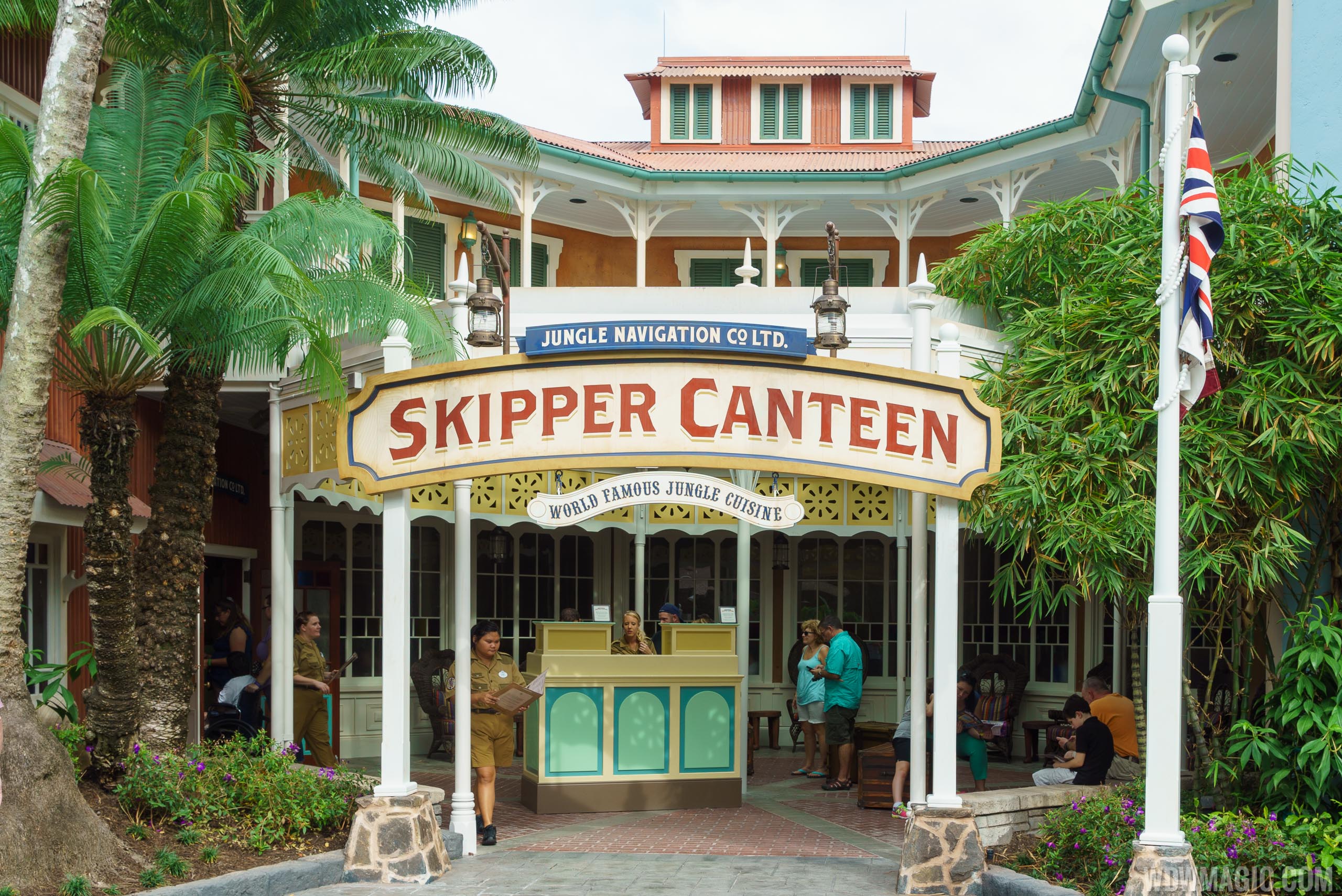 Jungle Navigation CO. Skipper Canteen– Table Service
Unique, international food, new restaurant, haven't tried this yet but have read great reviews! It also has a nice location outside the hustle and bustle of New Fantastyland!
Liberty Tree Tavern-Table Service
American Thanksgiving type food served family style. I love this post for more information about why to eat at Liberty Tree Tavern!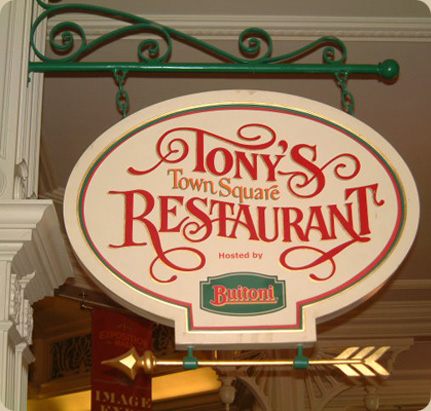 Tony's Town Square Restaurant– Table Service
Decent Italian food, great location. While this food isn't mind blowing, if you are craving spaghetti,  this is the place to eat Italian food at Magic Kingdom. The porch is also a nice outside seating area and the perfect location to watch the parades in Magic Kingdom!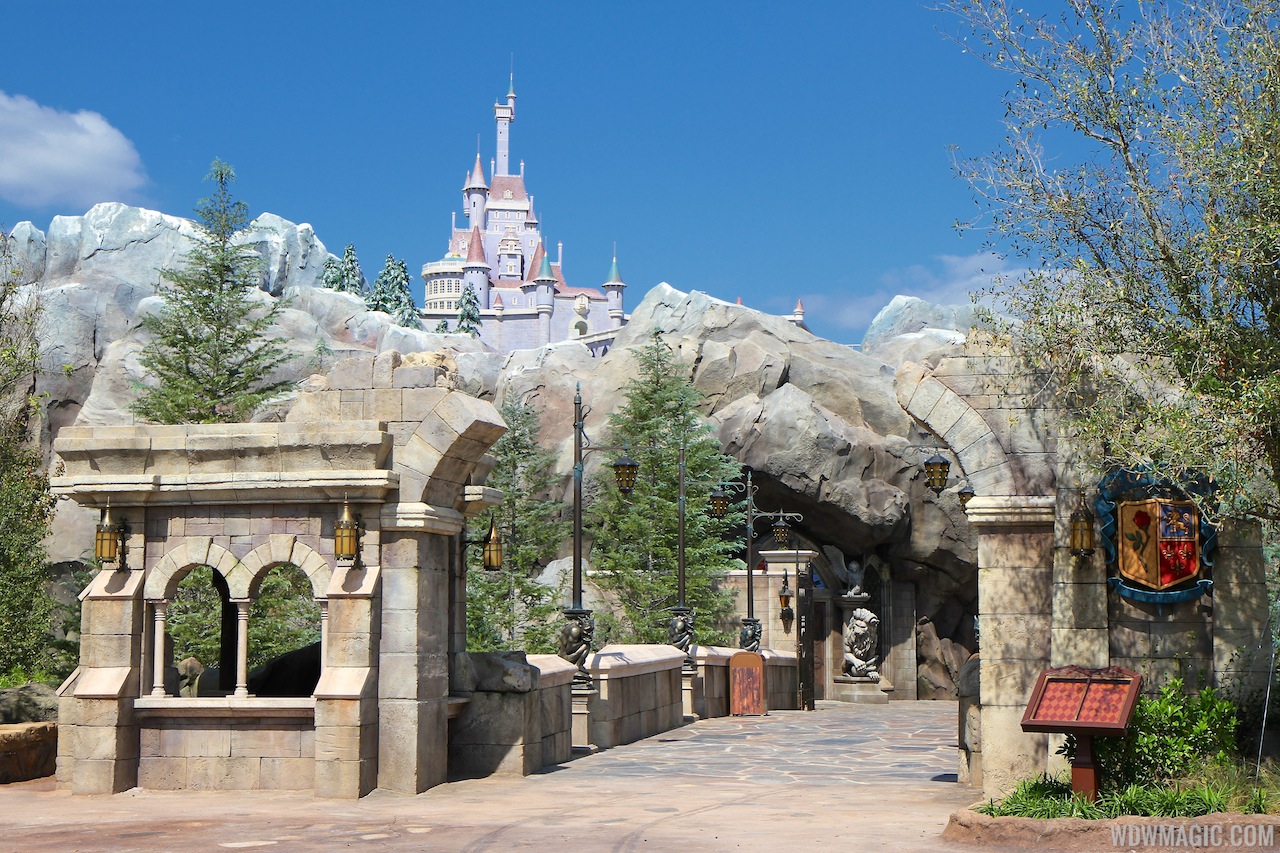 Verdict: Not only is Be Our Guest my favorite meal in Magic Kingdom, but it is one of my favorite spots in all of Disney World. The dining experience is a little hectic. You have to wait in a long line and then order at a screen and then sit down and wait for your food. By the pay off is definitely the beautiful atmosphere and the amazing food. The food here is truly amazing and is such a surprise because it is not an upscale restaurant! The braised pork is amazing, and my Dad said it was his absolute best dish at Disney! Honorable Mention: We haven't tried Liberty Tree Tavern, but it is on my list to try next time because everyone loves it!
If you've been to Magic Kingdom, what are your favorite places to eat? Let me know and I'll add them to the list!